Guests
Captain's Comic Expo is the place to meet the next generation and rising stars in the comic book industry! Check back often for new artists to join the event! Interested in being an artist at the event? Contact Mike at info@captainscomics.com for details!
Updated 2/19/2018
Babs Tarr
In 2014, Babs Tarr broke into the DC Universe with her fresh take on Batgirl. Between her Eisner nomination, exciting style, and fresh attitude,Babs is one of the hottest names in comics right now. Make time to meet the Charleston native who is tearing up the sales charts!
Rico Renzi
Rico's the amazing colorist on Unbeatable Squirrel Girl, Spider-Gwen, and much more! Check out his books, prints, T-shirts, and more on February 24-25, 2018!
Karl Moline
Karl Moline has been a professional comic book artist over the last twenty years. He is best known for his work on Buffy the Vampire Slayer and Fray, but has also worked on titles such as Rogue, Loners, Avengers Academy, B.P.R.D., and many more. He is currently providing covers for titles such as TMNT. Please welcome him to his first Captain's Comic Expo!
Nic Rummel
Nic Rummel is both a tattoo artist and comic book artist, living in Charlotte, NC and Charleston, SC. His debut book, "The Hard Place", written by Doug Wagner, kicked off late summer of 2017! Stop by his table, check out his prints, chat with him, or possibly get a sketch!
D. Michael
Watkins
D. Michael Watkins is a sequential artist and voice actor as well as the founder and CEO of Highburn Studios. Michael received his first lucky break on Femme-Noir with Joe Staton and has worked on Sonic the Hedgehog, Transformers, Avengers Assemble, and more.
Gregbo Watson
Gregbo may be the friendliest guy in comics! He is best known for his sexy pin-ups that grace the cover of many books from Zenescope! Make time to stop by and take a look at his newest art and be ready to learn about the fun and challenges of being a professional artist!
Christine
Brunson
Christine Brunson is a Summerville comic creator who loves to write goofy stories about zombies while drawing cute stuff. Brunson is co-creator of the zomedy "Undead Norm" and colors lineart for other indie comic creators.
TM Showers
Hailing from Hawaii and South Carolina, TM Showers is a cyborg from the year 1984. He was exposed to comics, movies and japanese animation, and his art is an immediate result from this.
Proton Factories
Proton Factories is a Charleston artist whose style can be seen all over town. Proton has a minimalist style that graced the awards for the Charleston City Paper Music Awards, and much, much more.
Run Riot Media
Run Riot Media is a Charleston studio featuring Hart Jeffers and his team of talented artists. Their first series, Sol, has been a huge hit at Captain's Comics and Toys.
Alex Smith
Alex Smith is a man of many talents. He is a member of the Earth's Mightiest Heroes Podcast, he is the artist for the upcoming issue of Princeless, and he also happens to be an all-around cool dude. Check out his impressive prints and originals while chatting about the hottest topics in comic culture!
Viet Huynh
Viet Huynh is living the dream. He travels around the country making people laugh at his comedy events, he creates custom action figures, and he specializes in your favorite pop culture characters designed on a minion! In his spare time he chats all things Avengers (and comics) as part of the Earth's Mightiest Podcast
Matt Brooks
Matt "Happy" Brooks has a style that can only be described as "splatter geek." With a unique eye for pop culture characters, Matt has quickly stood out in art contests including his award-winning covers for Red Sonja.
Netherey Engblom
Netherey is an artist/cartoonist who recently moved to Charleston from NYC. By day, she works for an advertising animation studio, and in her free time, she create comics and illustrations. She makes a weekly instagram comic called "Life with Lula" which she will have printed copies available (and new ones on the way).
Papercraft By
Sam Garvey
Sam can usually be found with a giant stack of books slung over her back and several nautical tons of ink splashed over her front. She loves stories of all kinds, illustrated, animated, or otherwise, but has a special place in her heart for children's books and young adult novels.
Arylias Nova
Arylias Nova is a young adult sci-fi writer from Charleston, SC. Nova has released Spark, book one of her Stories of Ghardar series.
James C. Hill
James Christopher Hill is a staple of the Charleston art community and the Expo. His amazing work has a science-fiction style that captures the imagination. Back with out-of-this-world new prints and more, Hill is a can't-miss booth
Chris McJunkin
Chris McJunkin is an indy artist from Florence, SC. He has recently done work for New Haven Comics including Zero's Heroes and Dogtown. Chris will be available for commissions and have plenty of fun stuff for sale at the show!
John Hairston Jr
John Hairston Jr. has been an artist for as long as he can remember. A North Carolina native, he created art before he could read or write. He has done commissioned pieces for numerous art collectors and various non-profit organizations. Hairston's work is currently on display in various art galleries all over the East Coast and Charlotte, NC.
MARCUS CRIPPS
Marcus is a traditonal artists from the great city of Charleston, SC with a love of pop and nerd culture. Check out his cool prints or commission your own custom piece
Phouthong
Phimmarath
Phuothong is an illustrator who loves to draw various things from video game characters, cartoons, anime and anything else that is considered cool. He works both in digital media and also traditional media. Come check out his original art and prints on February 24-25, 2018!
Bedlam Originals
Bedlam Originals creates a variety of multimedia art from paintings, sculptures, drawings, etc; to anything else you can imagine. There are no limitations within the company.
Justin
Donaldson
Justin grew up in Australia and is currently residing in Clemson, SC. The beauty of nature brings his soul to life, and it's a very prominent feature in all of his art. Make sure to stop and check out his paintings and sketches!
Odd Eye
Odd Eye is the creation of Aubrey Ortiz and Tessa Frazier, two creative minds just doing what they love (which is making all kinds of art and drowning in Asian pop culture).
We dabble in a variety of medias and keep everyone updated on a variety of social medias! Medias we play with: digital art, traditional art, crafts, accessories, writing, and YouTube videos.
Executor
Haruko Art
Ashley Ware's art consists of custom traditional anime/comic art sketches and digital paintings, prints (small and large), and buttons.
Leigh Will Art
An illustrator and artist stationed in Columbia, South Carolina. Leigh loves her husband, her dog, and a good cup of hot drink. Specializing in traditional illustration, she also harbors a passion for cut paper and needlecrafts.
Drew Blank
Hero Squares is the artistic masterpiece by Charleston native, Drew Blank. Drew is a long-time supporter of CCE, and fans line up year after year for his child-like approach to all areas of pop culture.
Inc Street Media
THE STICKER TABLE! InC (In Charleston) returns for its 4th expo, featuring new work and classics from local street artist WH?T. Original, limited edition stickers, pins and other awesome stuff you want will be there!
Midnight Society
Pop Culture Apparel, Pins, and Patches from Your Best Friends!
Rob Retiano
Originally from Smithtown, Long Island, Rob now resides in Lake Norman, NC with wife and children. He's a freelance illustrator and graphic designer. Check out his original art and designs February 24-25, 2018!
Ashley Causey
Self published Fantasy Fiction Writer hailing from Mt Pleasant, SC. Writer that likes to read, reader that likes to write.
J & C Wordsmiths
They will be selling books they have written together, including their new Christmas book "I Walked In Santa's Boots" which debuts November 19, 2016, and their new Task Force novel "The Latrodectus Murders" scheduled to debut February 24-25, 2018!
Amy Grachow
Amy has written series of three children's books called "A Planet Named Up-In-The-Sky' that she wrote and her son, Keith Grachow, illustrated.
Falstaff Books
Falstaff Books is a digital and print publishing company based in Charlotte, NC dedicated to bringing to life the best in fantasy, science fiction, horror, mystery, and dramatic literature.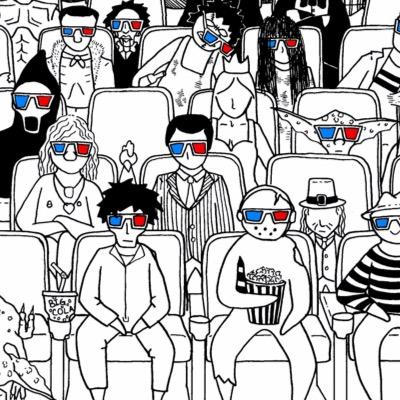 Killer Ink Comics
Killer Ink Comics like taking pop culture and playing with it. Currently, they're working on a five part comic series about Jason Voorhees with ennui. Come and chat about Batman, tattoos, movies, books, meat, and everything else on February 24-25, 2018!
The Cyberpunk
Apocalypse
Daniel McCloskey is a writer and illustrator who makes unusual books as he travels the country living in his van. His main project is called Free Money, a comic-book newspaper about hustling to get by in the not-too-distant future. Check it out February 24-25, 2018!
ComiXed
ComiXed is a geek of all trades. They specialize in mash-ups of Sci-fi, comic book, and pop culture art. Check out their art prints, magnets, and original art sketches!
William C. Tracy
William C. Tracy is a North Carolina native and a lifelong fan of science fiction and fantasy. He has two self-published novellas available: Tuning the Symphony, and Merchants and Maji, both set in his Dissolutionverse. The Kickstarter for the first novel, The Seeds of Dissolution, will run in August/September 2017.
Andrew Heath
Andrew Heath is a graphic designer and illustrator from the bourbon fueled land of Kentucky. Growing up in the western part of the state, he developed a love for art at an early age, mainly copying the pictures out of comic books. It's not until high school where his interest in music inadvertently led him to the discovery of graphic design – by way of concert posters.
Caroline Cash
Caroline, or Carrie, is a Charleston artist with a fun style. Check out her table for some cool charms, luggage tags, and more!
JP Buzio
JP is a third year student at the Kubert School in New Jersey and is working his way through school, getting his name out there. Check out his work February 24-25, 2018!
CJ Oechsle
CJ is a freelance artist and 2017 graduate of The Kubert School in Dover, NJ. Come check out his work February 24-25, 2017!
Jon Mason
Jon Mason is a third year student at the Kubert School in New Jersey and freelance artist/writer. He is an aspiring comic artist, so come check out his work February 24-25, 2018!
Art Class
Stretch your art muscles with an art class at the Expo! Andre Singleton will be teaching you the very basics of art and the fun of doing it!
Carolina
Caricatures
Stop by Carolina Caricatures to get a caricature of yourself, your friends, or even your pets! The artists are well-trained and not only do wonderful caricatures, but provide wonderful entertainment for guests who watch them draw!
XS
Energy Drinks
Get ready to blast your energy levels into high gear with XS™ Energy Drink. A high-powered herb blend mixed with potent levels of B-vitamins, and key amino acids, make for a rocket powered lift any time of the day.
DungeonWears
Birthed forth from a realm of pure art and madcap contemplations comes the humble pavilion known as Dungeonwears. Bringing fine wearable art to all corners of the land is our quest… no, our creed! The love of painting and all things pop culture, sci-fi, medieval, and just all around cool is why we take part in this little adventure.
Cancelled Guests:
Shawn Crystal
Leah Rhyne
Lance Footer
Bianca Roman-Stumpff
Kit Steele
Tini Howard